In line with our ethos, emphasis is not only placed on academic excellence but the all-around development of every child. Therefore various functional clubs and societies are made available from which every child must choose one.
Co-curricular activities provide students with lots of opportunities to explore new interests, develop high levels of skill in existing interests, and develop character traits such as caring and risk-taking, which may not be easily developed within a classroom setting.
At the end of each of our three school terms, every child has the opportunity to change their extracurricular choices. This allows them to sample as many clubs as possible and mix with a wider range of students.  Here are some of our clubs: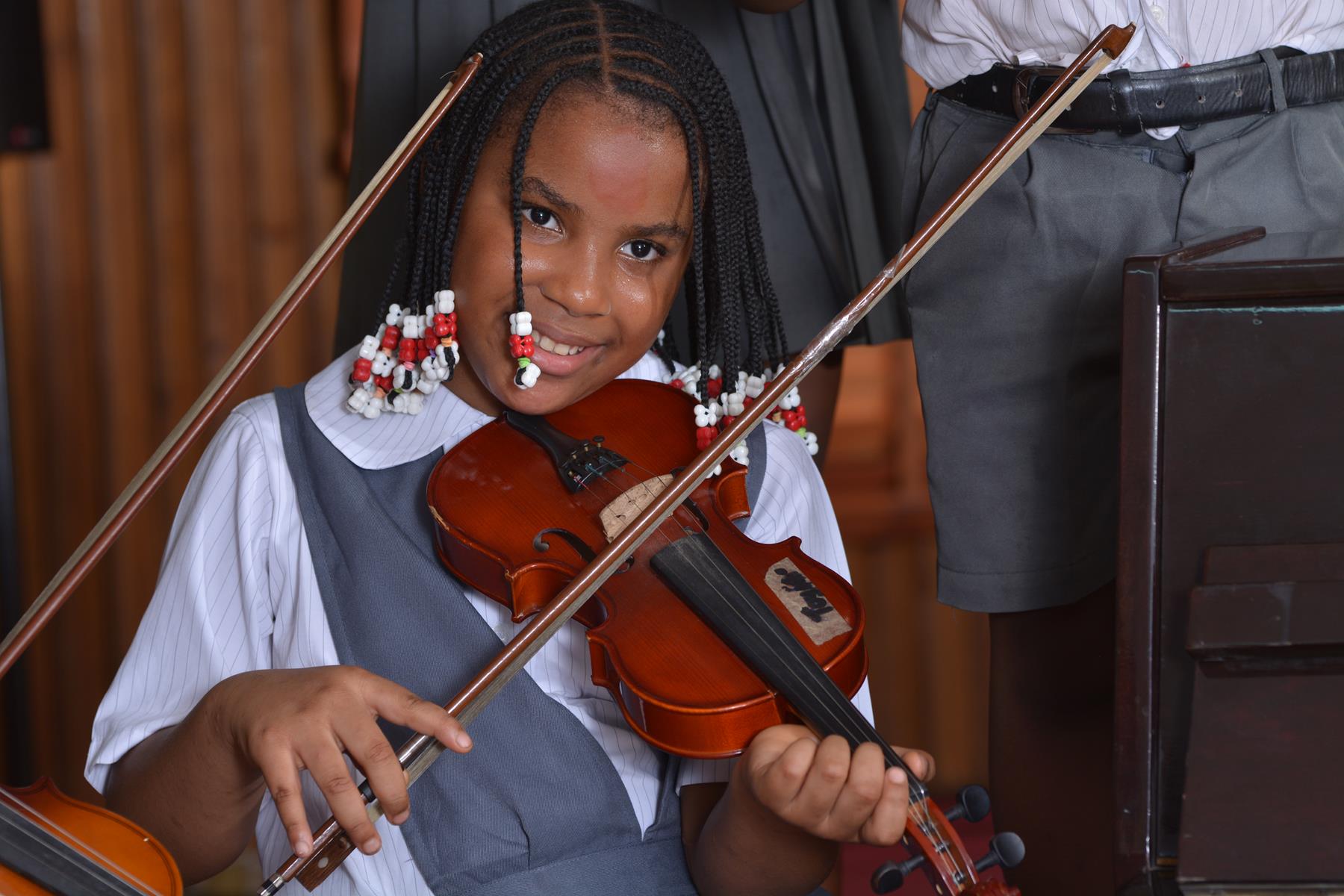 ARTS AND CRAFTS CLUB
The club helps to develop the three domains of education. Learners develop drawing, painting, and moulding skills, construction with pipe-cleaners, stenching with poster colour and foams etc. It helps self creativity, as all learners are exposed to creating something from nothing. They do origami art, collage food, fish, boat, hand printing turkey and Christmas decorations among other activities.
DANCE/BALLET CLUB
This club teaches the pupils to express themselves through dance. The instructor introduces various types of Arabesques that help to boost dancing skills. It also helps develop flexibility, stamina, balance and endurance.
BASKETBALL CLUB
Pupils learn and perfect all the fundamentals of the game – passing, dribbling, shooting, retrieving and rebounding etc. They also play friendly matches with some selected schools in the city, thereby developing the spirit of competition and sportsmanship.
ICT & CODING CLUB
This club is to widen pupils' perspective in information technology, acquire skills in research and presentation of ideas. Pupils are taught some software packages – Microsoft word, excel, PowerPoint and the use of the internet. They research the world of Animals, birds, countries of the world etc.
CHESS CLUB
The coach teaches the pupils basic principles of playing the game of Chess e.g. importance of centre, different pawn structures, tactics and combination, the Art of attack and defence, tactical devices (pins, skewer, deflection etc).
DRAMA CLUB
To develop an interest in creative writing, communication skills and confidence. To help develop the hidden talents of budding actors/actresses through staging plays and drama. The pupils are taught dramatic terms and techniques, books and drama reviews.
FOOTBALL CLUB
This club helps learners discover their football talents/potentials at an early stage. All the following skills are taught (dribbling, ball walk, heading, ball control, throwing, kicking etc.) It trains learners for fitness, stamina, teamwork and to be passionate about what they do. Intra-class, friendly matches are always organized.
MUSIC CLUB
The learners' voices are always trained. They are also trained on various musical instruments like the recorder, saxophone, keyboard, guitar, violin etc. The school orchestra is always showcased during any of the school's events.
HOMEMAKERS CLUB
It is an activity-based club. The learners are trained to be self-independent and confident. They learn the preparation of fruit salad, puff-puff, pancake, bead making, sewing of clothes and mending torn ones. Etiquette and good manners are also taught.
PRESS & PUBLIC SPEAKING CLUB
Learners are trained to acquire competency and mastery in public speaking, gathering of information, reporting and casting of news. Members read the news every Friday and during school's events.
S.T.E.A.M CLUB
Science is taught here as fun with a lot of practicals and experiments. Basic science skills such as observation, organization, classification, interpretation, conclusion and recording are taught. Some of the activities the club did during the last term are Tornado in a bottle, Volcanic eruption, Soap production and Making a lemonade drink
SWIMMING CLUB
Learners are taught the basic swimming skills/techniques submerging, gliding and recovery, freestyle, backward gliding and kicking, breaststroke and surface dive etc.
TAEKWANDO CLUB
The club aims at developing learners' interest in  self defense and martial arts. It also develop self confidence, self discipline and improves physical fitness.   Children are also given  the opportunity to interact and forge lasting friendships with their peers